We noemen het de Coral Ridge Isles Beauty, maar deze kanjer van 204 m2 wordt liefkozend "the Crib" genoemd. Deze plezierige en aantrekkelijke villa is gelegen aan de gracht in Fort Lauderdale en beschikt over een indrukwekkende reeks exclusieve faciliteiten die een groep van maximaal 8 personen zal verrukken: familie of vrienden die van plezier houden.

Dit perfecte huis met 4 slaapkamer en 2 badkamers is een echt stukje luxe leven. De woonkamer is uitgevoerd in ultramoderne stijl met ruime designer zitplaatsen en een grote flat screen-tv. De keuken is voorzien van granieten werkbladen en roestvrij stalen apparatuur. De statige eetkamer met een mooi uitzicht op de achterkant maakt dineren een aangelegenheid in een elegant en modern decor. Er is een klein kantoor/serre, waar u kunt genieten van het uitzicht vanaf de ontbijttafel, of uw e-mail kunt controleren op de huiscomputer (internet is inbegrepen).

De master slaapkamer is net zo rijkelijk als de rest van het huis, met inbegrip van hardhouten vloeren, een kingsize bed, een flat screen-tv en een aangrenzende master badkamer. De tweede slaapkamer beschikt ook over een kingsize bed en een flat screen-tv, terwijl de derde en vierde slaapkamers elk 2 aparte bedden hebben met veel licht.

De achtertuin is op het zuiden voor een optimale zon en koele bries. Het verwarmde zwembad is groot en de omringende patio beschikt over ruime lounge stoelen en ruimte om te zonnen, met een hekwerk voor uw privacy. Er is een schaduwrijke outdoor dinerruimte met een gas grill en de aangrenzende complete natte bar is voorzien van stijlvolle stoelen, een ijsmachine, een wijnkoeler en een aansluiting voor een biervaatje! De aanlegsteiger heeft een prachtig uitzicht op het water en voldoende dokgelden voor een boot. Er zijn 2 kajaks beschikbaar om door de grachten te varen en te genieten van het landschap.

4 beach cruisers worden opgeborgen in de garage. Fort Lauderdale is waar u de actie vindt, met op kop de verbazingwekkende energie van The Strip en de chique restaurants, bars en clubs die gevuld zijn met warme muziek en prachtige mensen. Er zijn ook veel ontspanningsactiviteiten te doen in Fort Lauderdale op de trendy Las Olas Boulevard of in de omgeving van Lauderdale-by-the-Sea, een charmant klein dorp aan zee met leuke winkeltjes en restaurants aan het water. In beide steden kunt u genieten van plezier in de zon, met inbegrip van zonnen, zwemmen, waterscooters huren, duiken & snorkelen, beachvolleybal en nog veel meer. Hier is zoveel plezier te beleven; u wilt na uw vakantie waarschijnlijk meteen weer een nieuwe vakantie boeken!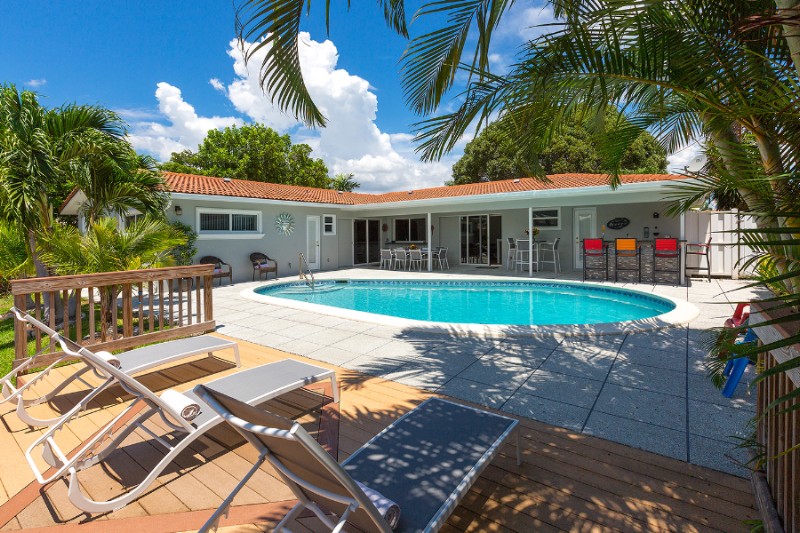 Backyard overview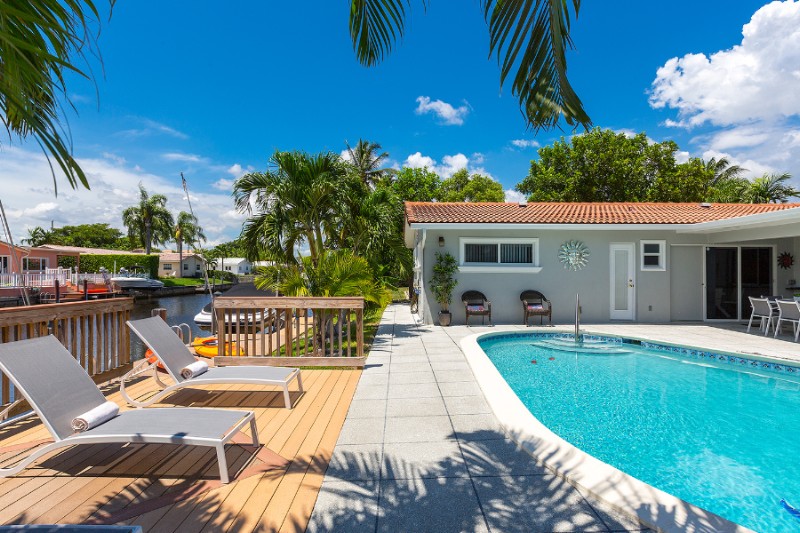 Your sundeck by the canal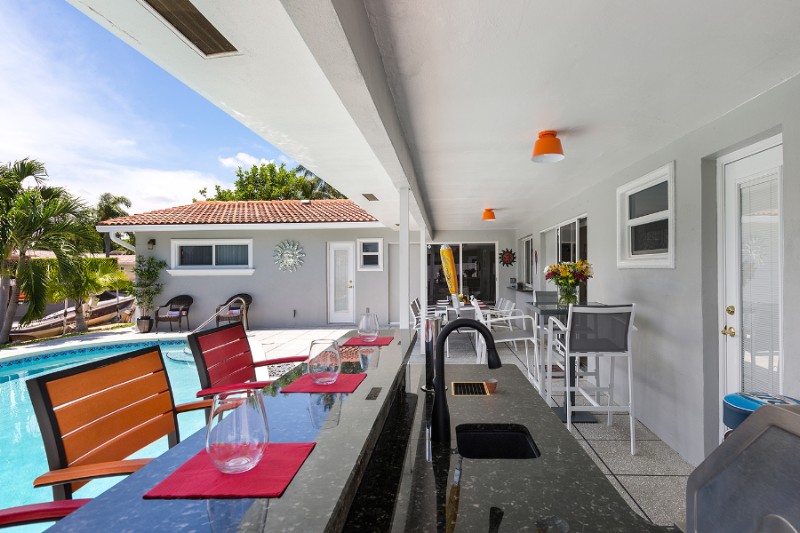 Enjoy a drink your bar outside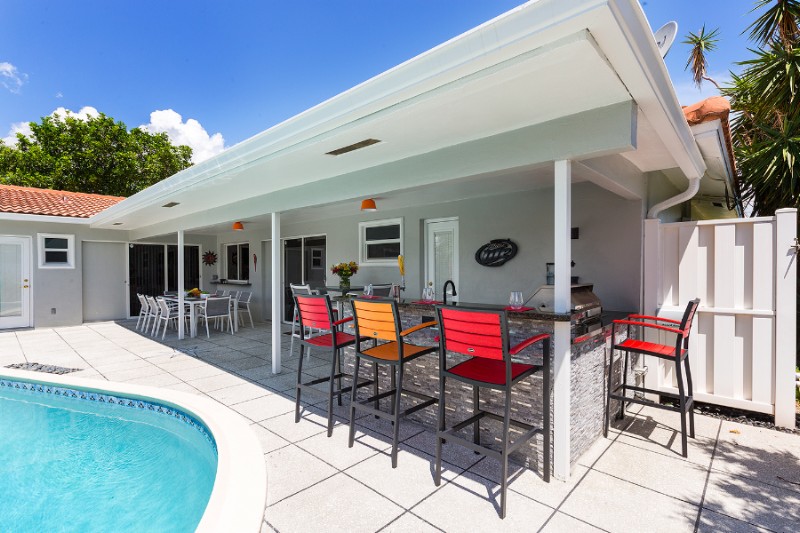 A great outside space with plenty of seating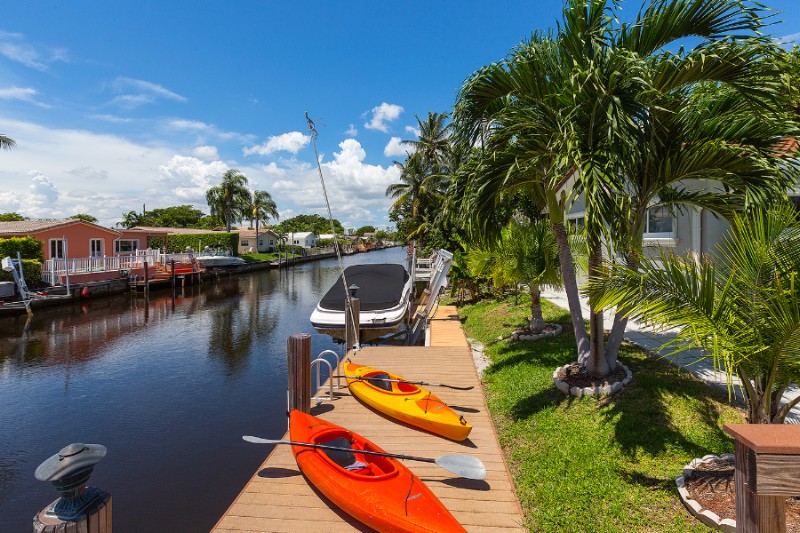 Boat canal that leads to the ocean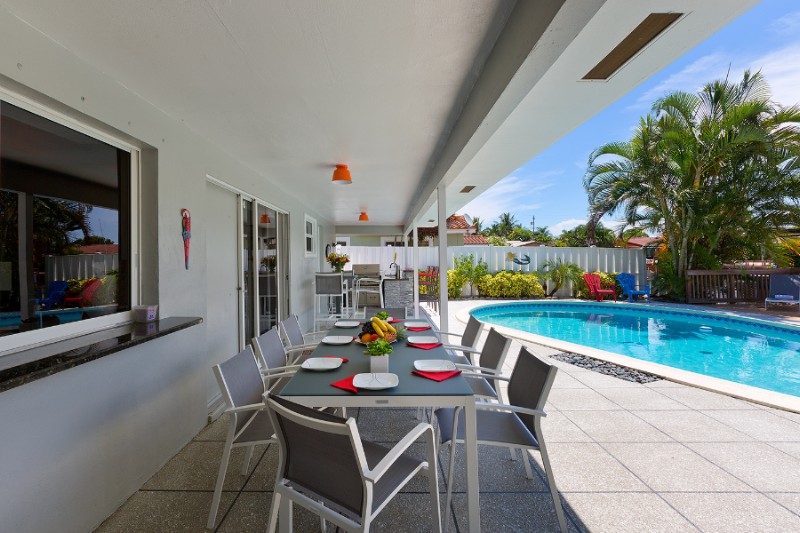 Perfect for ouside dining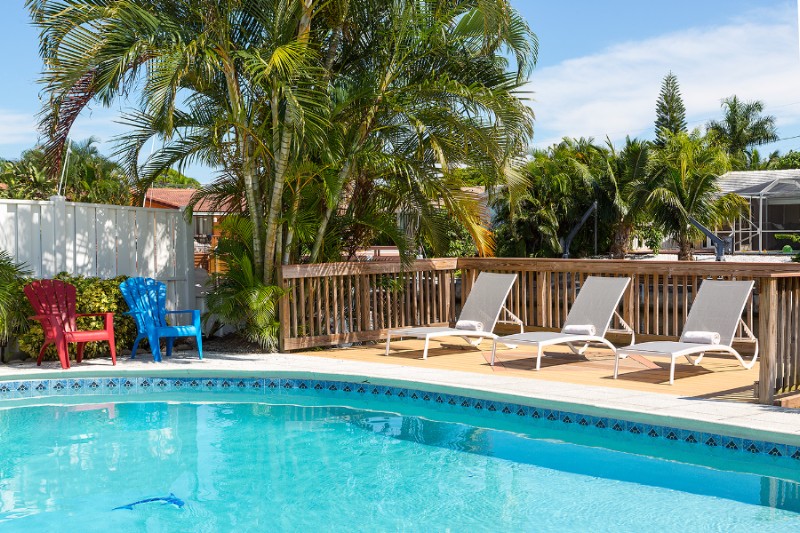 Privacy fence on each side of the house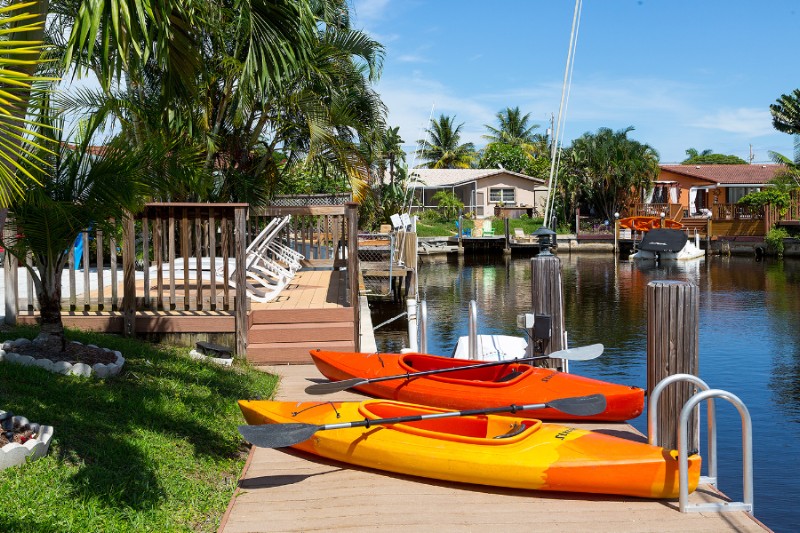 Take a tour in a kajak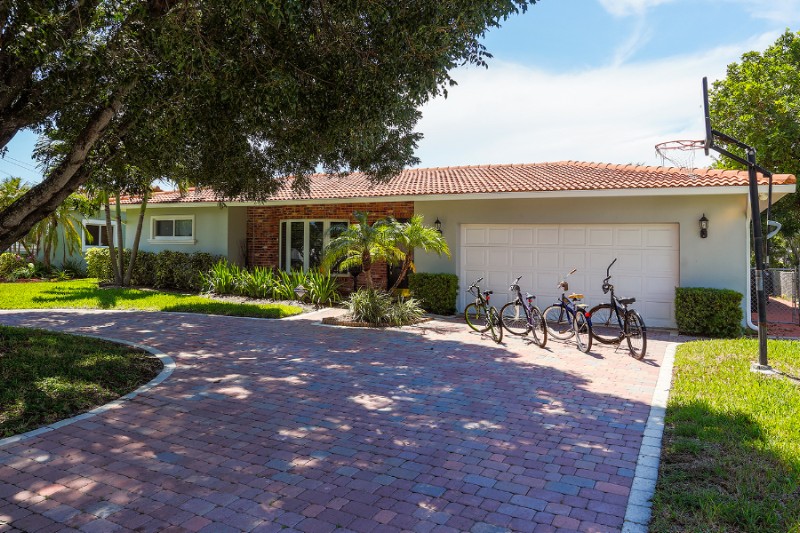 Take a bike ride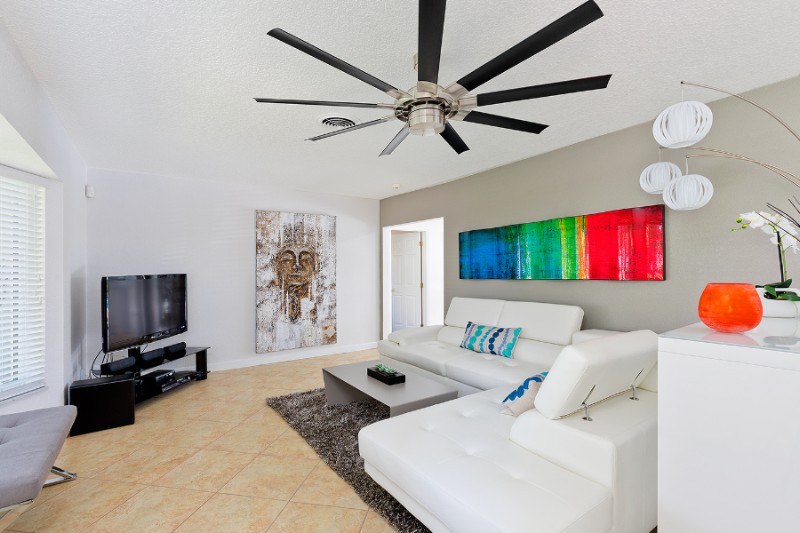 A ultra modern living room
View from front door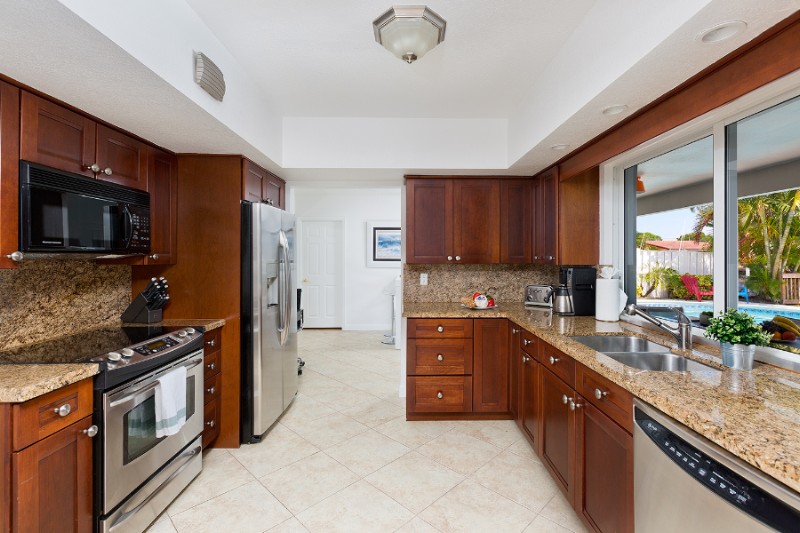 Kitchen with window that opens up to the outside dining area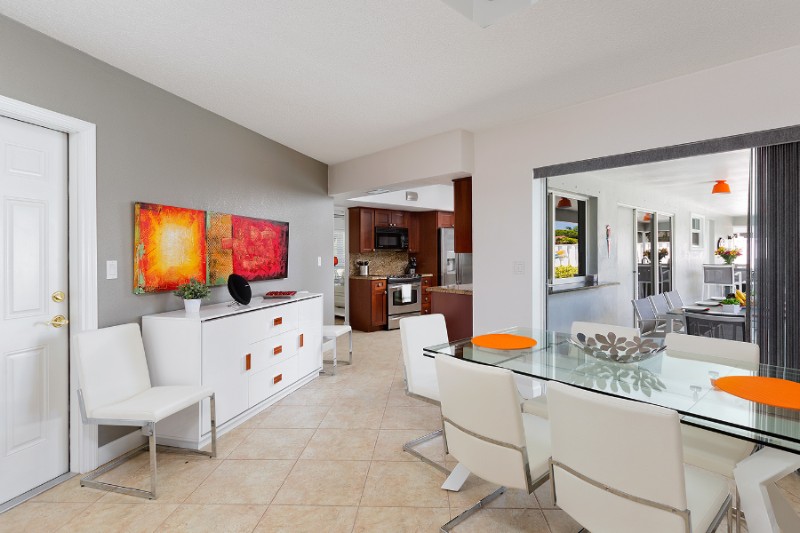 The dining room is modern and elegant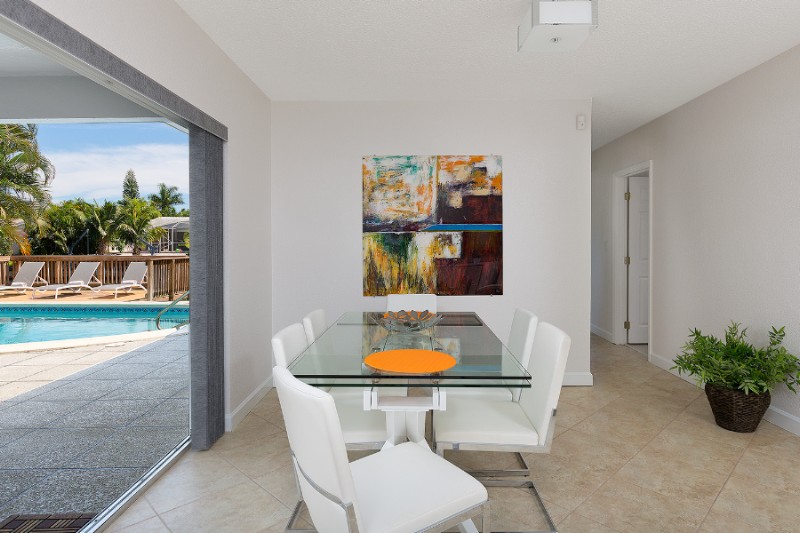 Dining room with access to the pool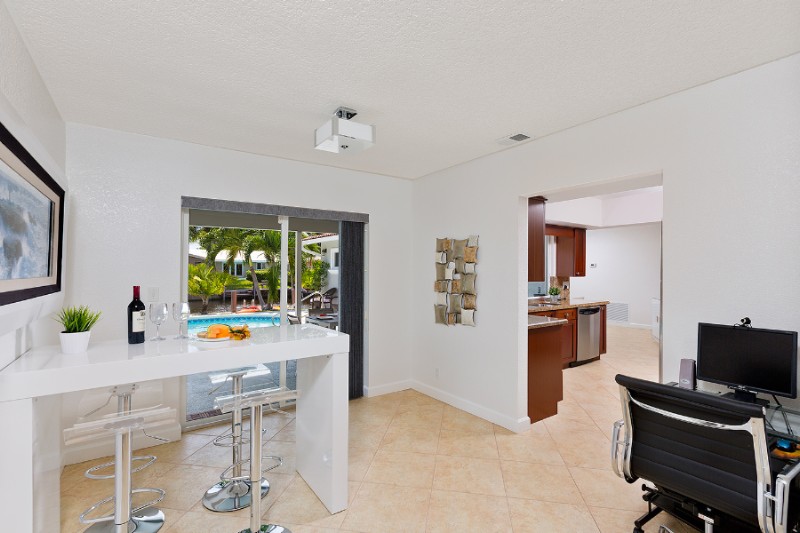 Check your email or enjoy the breakfast bar
Breakfast bar leads to pool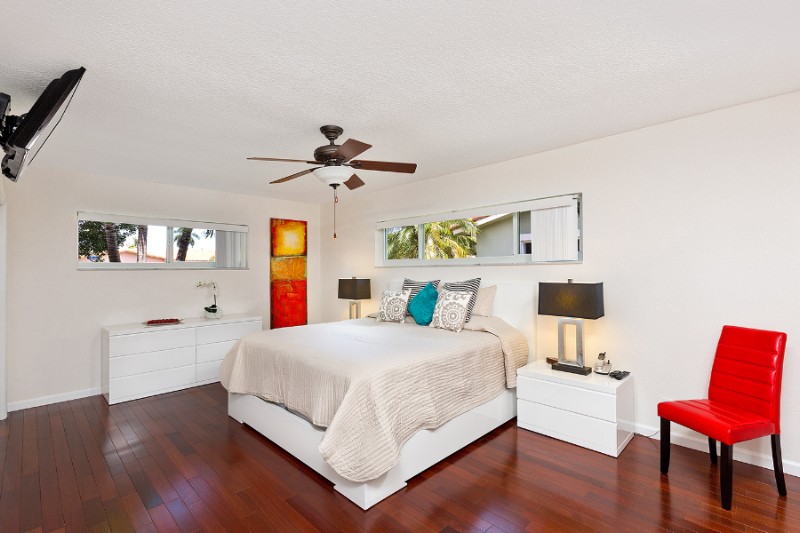 Master bedroom with genuine hardwood floors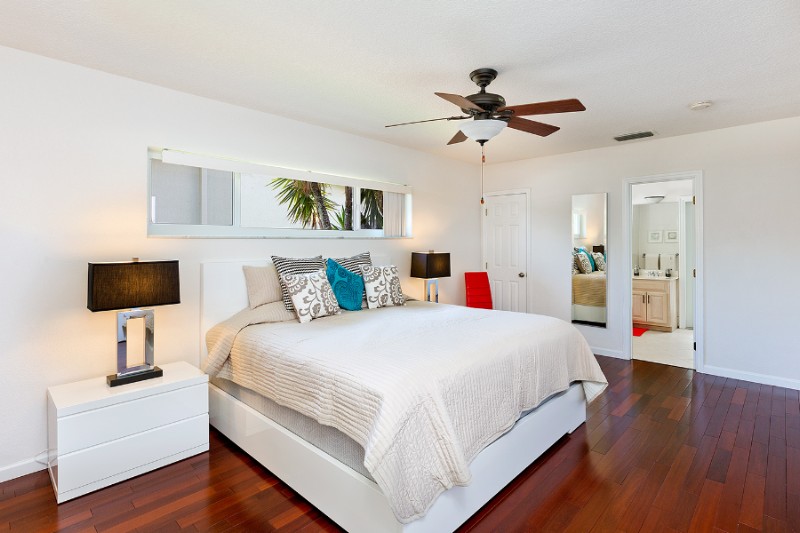 Master bedroom with adjoining master bath
Master bathroom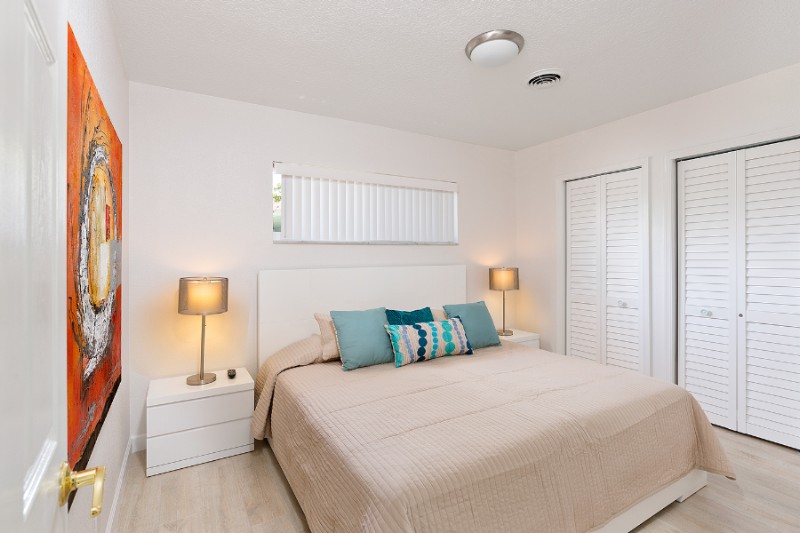 Second bedroom with light modern floors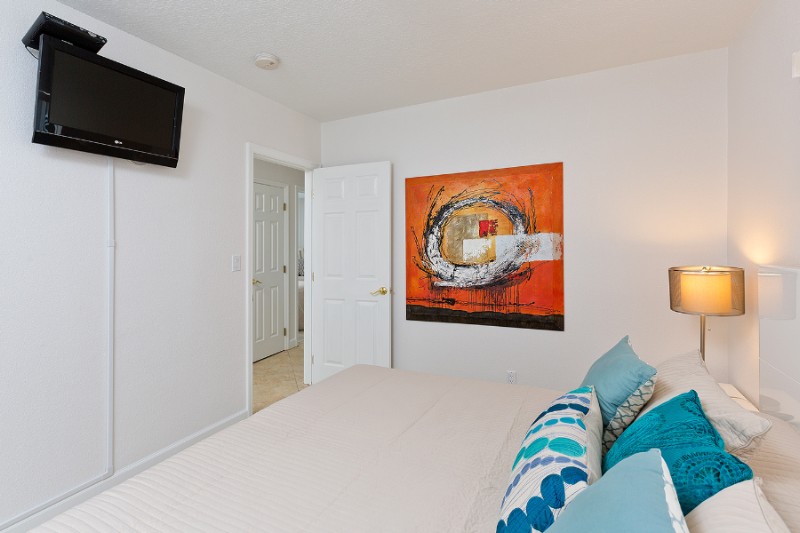 Second bedroom also has a TV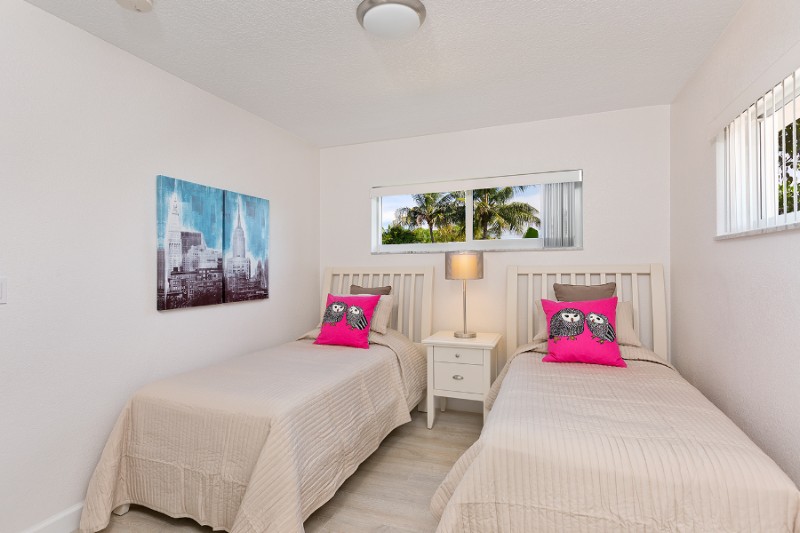 Thrird bedroom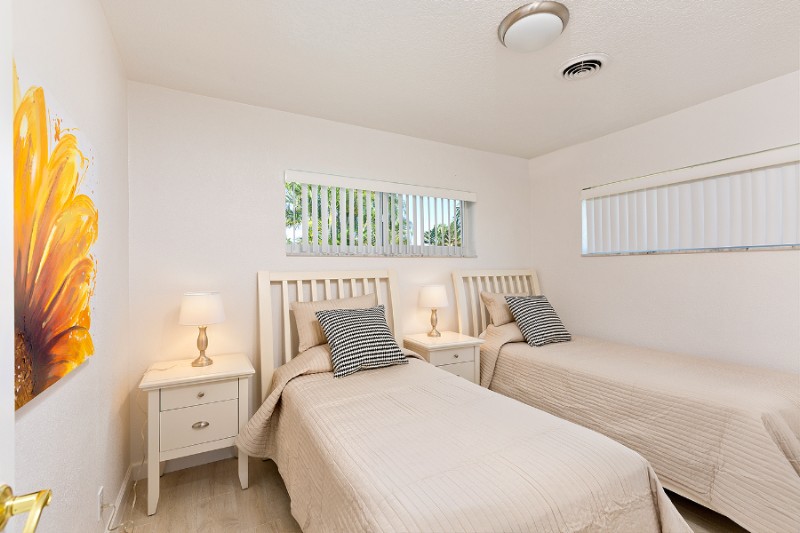 Fourth bedroom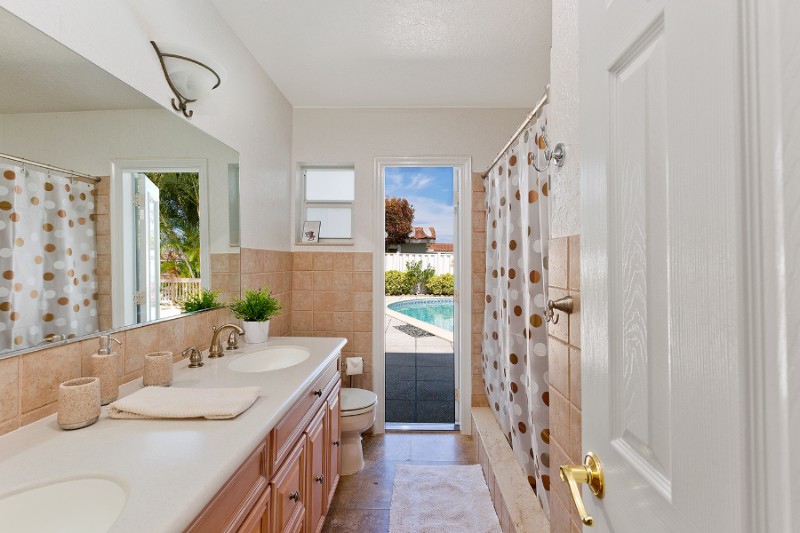 Cabana bathroom with exit to pool